Note: Colors shown are for illustration only. Currently available colors are listed.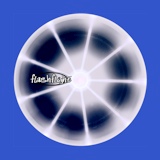 FLASHFLIGHT
Cool light-up flying disc for night flying. Available in blue and red.
| Diameter: 10.00" | Weight: 185 g |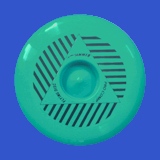 SPIN JAMMER
This is a great training disc with a built-in cone top for easy fingertip spins and delays.
| Diameter: 9.75" | Weight: 138 g |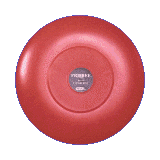 GIANT SAUCER TOSSER
Huge 15" disc for giant tossing fun!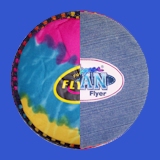 FUN GRIPPER FLYER
The floppy and Fun Gripper Flyer is soft and safe, but easy to throw.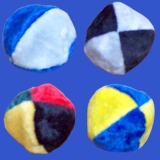 FREEDOM FOOTBAG
Hand-sewn in the United States, these sand-filled footbags (hackey sacks) with soft, fuzzy outsides are our favorites.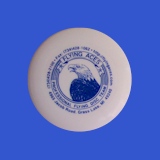 MINI DISC
Show off the Flying Aces logo with this 4" mini flyer.