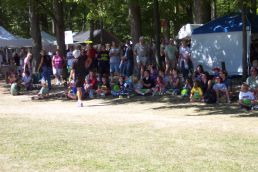 Still looking for something else?
You can find lots of other great performers on our Links page.
The Flying Aces Pro Frisbee Team
has one of the most unique, entertaining, exciting and just plain cool performances that you can include in your parade. With their artful and athletic tricks, feats and stunts,
The Flying Aces
are sure to get a great response from your parade audience.
Groups of all ages are delighted by the family-oriented show put on by The Flying Aces - even the always hard-to-please teenage crowd. So, if you're looking for a one of a kind, family-friendly, engaging addition for your parade, contact The Flying Aces!
Interested in having The Flying Aces perform for you?
To check availability for your event, or to ask any other question, fill out the Information Request Form